Rabbi's Message
Mar Cheshvan
November of most years corresponds to the Hebrew month of Mar Cheshvan. The actual name of the month is Cheshvan but we add the additional word, "mar" meaning bitter or evil. Why is this month seen as bitter? The Sages say that Cheshvan is called "mar" because not a single holiday or commemoration falls in this month. After a month of holidays in Tishrei, it is perhaps a good thing not to have a special observance in Cheshvan, but never the less, the Rabbis see it as a negative.
There are Biblical events that happened in Cheshvan, but they are also sad and bitter. The flood in Noah's time began in Cheshvan. And, Rachel our foremother died in this month and was buried along the road to Bet Lechem. The Temple in the time of Solomon was completed in this month, but its dedication did not happen until the following Tishrei, perhaps because this simply isn't a month for celebration.
There is anxiety attached to this month as well. Cheshvan is the beginning of the rainy season in Israel. If there was no rain, there would be famine and death. The Rabbis say there are three things to keep in mind here: "earth, rain, and humankind … If there was no earth, there would be no rain. If there was no rain, there would be no earth. If there were no earth and rain, there would be no human beings." Jews hope nature will bring what they need in the winter months, but they also pray for God to intervene in nature to bring the rain and save us.
And here we come back to Rachel. Rachel "weeps" for the Jewish people. When God judges us from his attribute of justice which is harsh and unbending, Rachel cries out for God's mercy. As we read in the blessing after the "Shema," "If you will hear and obey mitzvoth, I will grant the rain for your land in its due season … but if you stray, … God will close up the sky so that there will be no rain and the earth will not yield its produce…" Rachel weeps for us as she knows we are weak and broken and will inevitably stray. Rachel prays that God will bring the rain anyway so that the Jewish people will survive on their land.
Mar Cheshvan is a stressful month on the Jewish calendar. In ancient times, the weather in Cheshvan was a matter of life and death. Let us pray that God will show us His mercy and love to let us live a good life for the year ahead.
Warmest regards,
Rabbi Dollin
HEAbros
HEAbros hopes all HEA members had a pleasant and spiritually fulfilling High Holy Days. Thank you to those who answered the call for greeters and ushers for our services. Your help was greatly appreciated by all.
Fantasy Football is on-going, the joint Sisterhood - HEAbros Sukkah Dinner was a smashing success, as was the Sukkah Poker Night. We have several activities now in the planning stages, social and service-related, and we invite your participation. Look for announcements in upcoming HEA emails.
Please do not hesitate to reach out to any of the board members, or myself for information on how you can participate.
L'Shalom,
Bob Witkow, HEAbros Communications Director
Bob@Witkow.com
HEA Sisterhood
The HEA Sisterhood board meetings are usually held on the first Thursday of each month from 9:30-12:00 p.m. The meetings are open to the all Sisterhood members from 11:00 a.m. until noon. We welcome your interest and participation. Meetings are held in the chapel or the library.
ShopWithScrip.com
Fundraising while you Shop! Go to ShopWithScrip.com to get started. Create an account and purchase gift cards for the things you already buy. The rebates earned through this program are returned to the Sisterhood to benefit the youth programs in our synagogue. New retailers are constantly being added, so there are cards for everyone!
King Soopers Cards
Enter the code CX557 for the Hebrew Educational Alliance Sisterhood. Then, use your loyalty card (or enter your phone number on their key pad) as you usually do, and the Sisterhood will automatically receive 5%.

L'Shalom,
Marla Cohen, Sisterhood President
Sisterhood@HEAdenver.org
Board Report
Sid Mether, HEA Board Vice President of Finance & Secretary: board@HEAdenver.org
I am now well into my transition into the VP, Finance position. I am passionate about finance—my father had my older brother and me invest in mutual funds when I was four. My dad was a self-taught, avid investor in stocks and bonds and volunteered to teach investing principles with a national organization establishing investment clubs. I didn't play games/sports with my dad like many kids, as he was always reading to make better investments. Instead, from young adulthood on, we had great conversations about all things finance and investments, and the discipline required for investing successfully. For some, finance and investments feel foreign and make them uncomfortable. For me, it's fun! It is how I support myself.
During his presidency, Seth Davis has asked all congregation officers to focus on transparency. I would like to recap accomplishments in the HEA finance area and financially related areas I have participated in with other directors and HEA senior staff:
Insurance Coverage Review
Higher-Yielding Money Market Accounts for Cash Reserves
Best Practices for Endowment Fund Investing and Spending
Expanded Coverage and Enhanced Employee Benefits Package for HEA Employees
Revisions to Financial Controls Related to the Retirement of our Executive Director
During the summer, due to market appreciation, we increased insurance coverage on both of our buildings. We added a cyber-risk policy that provides protection for our IT infrastructure and data.
We have taken advantage of recent interest rate increases transferring a portion of our cash reserves earning very little to higher yield government money market accounts.
Thanks to you, our endowment funds have been growing steadily! Justifiably, a conservative investing philosophy was adopted at inception in 2012. I want to revisit how we manage our Endowment Fund. I think our Finance Committee can work to better balance our long-term endowment goals, while providing some financial benefit to our synagogue operations in the near term.
I am excited to share one of the most significant initiatives the Board has approved during my service. Beginning in January, HEA will provide a competitive and comprehensive employee benefits package to our employees, and we are able to do so within our historical budget! For the first time, all full-time HEA employees will be eligible for health insurance. All employees will have the option of selecting various supplemental insurance and other benefits. This proposal was endorsed unanimously by the Finance Committee. We can say we are taking care of our own. Our Preschool Director Rebecca Paradis stopped me when I arrived for Shabbat services on a recent Friday afternoon exclaiming, "Now I can retain our wonderful teachers!"
In November, we welcome our new Chief Executive Officer, Laura Intfen. As we say farewell to Neal Price, I must acknowledge the strong financial stewardship he has provided for decades. As part of Laura's transition, I will be working with the Neal and the Finance Committee to review our financial controls. This is a common practice when bringing on a new executive whose role encompasses significant financial responsibilities and accountabilities.
We are a wonderful congregation; a place where I find it easy to volunteer. We benefit from the loyalty of our members, our preschool and religious school parents, and our very generous donors. If you take anything from my comments, please take this: we have a solid financial foundation. It takes work, commitment and nurturing to make that happen and keep it that way.
I offer a sincere thank you to everyone and commit to continued transparency. If you are as passionate about finance as I am (or even just interested), please join the Finance Committee! Contact me at yhdea-sidhea@yahoo.com to learn more.
Programs & Events
Torah Study During Musaf
Saturdays, after the Rabbi's sermon, Library
Mah Jongg and Bridge
Saturdays, ~1:30 - 4:00 p.m., Library
Talmud with David Richman
Sundays, 8:50 a.m., Library
Jewish Short Story Discussion
Wednesdays, noon–1:00 p.m., Library
Israeli Dancing with Joan Saliman and Bev Michaels
Wednesdays, 7:00 p.m., Social Hall
Feldenkrais Gentle Movement with Shira Salzberg
Thursdays, 9:45 a.m., GYCThrough the gentle, guided movements of a Feldenkrais Awareness Through Movement class, you will discover renewed ease, coordination and vitality in your everyday life.
sTORy Journeys: Journey through the Torah of our Worldwide Sacred Stories and Folktales taught by Cherie Karo Schwartz
Thursdays, 11:00 a.m., GYC Come on a journey of revealing weekly Torah in our Rabbinic, Hassidic, Worldwide Folktales and Modern stories, exploring cultural, spiritual, and religious values that continue to sustain and strengthen us.
November Programs
Coffee & Conversation (for parents of babies)
Friday, November 1, 8, 15 and 22, 9:45 a.m.
Join HEA Preschool's Rebecca Paradis and Dani Wynn after Shabbat Sing for a 4-week session where you can connect with other parents of babies-12 months, and engage in meaningful and
guided conversations about what neuroscience teaches us about parent-child relationships. $40 per session: register at https://HEAdenver.org/event/cc-nov-2019.
Shofar Sounds Concert featuring Wei-Chi Field and Dan Yolles
Saturday November 9, 8:00 p.m.
Merage & Allon Hillel Student Center: 2390 S Race St., Denver, CO 80210
Join Dan and his musical project Wei-Chi Field for an interactive acoustic performance and an ecstatic dance experience at DU Hillel. Tickets at https://HEAdenver.org/shofar-sounds-young-professionals-program.
Claude Monet: The Truth of Nature at Denver Art Museum with Kavod
Wednesday, November 13
1:00 p.m. departure from HEA
2:00 p.m. docent-led tour
at Denver Art Museum, 100 W. 14th Avenue Parkway
Cost: $35 includes transportation and exhibit tour at https://www.kavodseniorlife.org/signup.
IAC Colorado
Children's Musical at HEA: Rinat Hopper's Hanan the Gardener
Wednesday, November 13, 4:30 p.m.
Hanan the gardener and the children discover that with hard work and patience, even a small seed can hide a large treasure. Tickets at https://israeliamerican.org/colorado/events.
Brews & Brains for Habitat Interfaith Alliance: Trivia Night Fundraiser
Saturday, November 16, 7:00 p.m., The Savoy at Curtis Park: 2700 Arapahoe St., Denver, 80205
$20 per person for teams of 4-6 players, and a full bar! A prize for the winning team! Free parking 6:00-9:30 p.m. in the gated lot on 28th between Larimer and Lawrence behind Sacred Heart Catholic Church. Registration appreciated, but not required at hiadenver.org.
Peanut Butter Plan
Sunday, November 17, 12:30 p.m.
Join our group as we meet once a month to make as many PB&J sandwiches as possible. They will be distributed to hungry people around the city. Thanks to those individuals who made donations of bread, peanut butter, jelly, and additional supplies. Along with the sandwiches, bags filled with needed items for street people are distributed. You may already have many of these items from hotels and dentists at your home. Please be sure that the liquid items are travel size.
A few items that are desperately needed include shampoo, lotions, lips balm, deodorant, dental floss, toothbrushes, band aids, body soaps and gels, and healthy snacks. With winter quickly approaching, we're also in need of warm hats, scarves, mittens, and socks for both men and women. A container has been labeled and placed near the coatroom to collect your items.
Retirement Party for Neal Price
SAVE THE DATE: Sunday, February 9
Want to be a sponsor? Contact Barbara Carroll, 720-810-6737.
Jewish Women's Retreat December 13-15 at JCC Ranch Camp
Join faculty, Melanie Gruenwald (Kabbalah Experience), Alison Rothman (Embody Life) and Ariella HaLevi (Soul Unleashed) on a weekend retreat for women of all ages and backgrounds where we will work on building our inner light as we move into the darkest time of the year—focusing on introspection, creating intentions, and sharing a collective Shabbat experience. Kosher meals and programming are included. Reserve your spot at https://HEAdenver.org/form/womens-retreat-dec-2019.
HEA Family Connection
Shi
ra Teed, Engagement Director : 720-390-4426, shira@HEAdenver.org
Hopefully, everyone had a sweet New Year and a meaningful Yom Kippur. As I reflect back on the words of Rabbi Dollin and Rabbi Gruenwald throughout the High Holidays, one common theme emerges. Our community can grow stronger together, by leaning into each other and really getting to know one another. I am looking forward to a year of growth ahead. I hope to spend time with all of you, getting to know you, and learning about what we can do to continue to advance together as a cohesive community. One of the ways we can do this is by celebrating together, as we did for the High Holidays. HEA Family Connection is looking forward to the next holiday, Hanukkah. We have two exciting programs coming up to get us in the mood for a this holiday.
Here is a run-down of the family-friendly events for Hanukkah:
Hanukkah Gift Market
Sunday, December 8, 10:00 a.m. - 1:00 p.m.
Join us for our second annual Hanukkah Gift Market, where you can find something for everyone on your list this year. We will have jewelry, socks, sweet treats from Israel, body products, and much, much more!
HEA Annual Hanukkah Celebration
Sunday, December 22, 5:30-8:00 p.m.
This year the first night of Hanukkah falls on a Sunday evening, and we are so excited to spend the first night of Hanukkah together. We will dazzle you with an evening of music and excitement. Our annual HEA Hanukkah event is not to be missed. Stay tuned for much more information coming soon!
HEA Preschool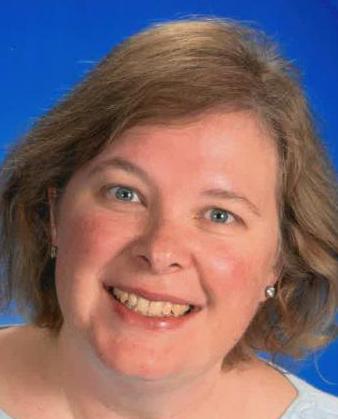 Rebecca Paradis, Preschool Director, 303-758-1462, Rparadis@HEAdenver.org
We have added some exciting new curriculum elements for our students this school year. The first new program is Rhythm 'n' Ruach, a musical program that children participate in twice monthly. Shira Teed and Tamara Reese attended a Rhythm 'n' Ruach training last spring.
About Rhythm 'n' Ruach--Ruach רוח I in Hebrew means wind. But what comes with wind? Energy and spirit! Rhythm 'N' Ruach is a way to connect children and their families to Judaism through upbeat, high energy music and movement. Through participation in music with instruments, such as strings, percussion, shakers, tambourines, as well as their voices, Rhythm 'N' Ruach offers music classes for children and their families, intertwining Jewish music and rhythm instruments. (taken from www.rhythmnruach.com).
Did you know your child can now major in Judaic studies? Our newest staff member Mrs. Goldwyn, AKA Dani Wynn, brings her bag of props, spectacles and yellow sneakers and sweater. So far this year, Mrs. Goldwyn has blown the shofar, made challah, led tashlich with Rabbi Dollin, talked about happy hearts and heavy hearts, and met the people who work in our school, like Teri, Robin, and Christopher, and the clergy. We look forward to many more meaningful Judaic learning experiences throughout the year.
Also launching November 1, Coffee & Conversation—a "First 36 program, will be a way to connect with other parents of young children, one and under, in meaningful, guided conversation, using what neuroscience teaches us about parent-child relationships. Register online at https://HEAdenver.org/event/cc-nov-2019.
HEA Religious School
Sherry Grinsteiner, Director of Education, 303-758-7100, Sherry@HEAdenver.org
Welcome to fall in the HEA Education Department, a place brimming with excitement and fresh ideas! Our umbrella includes all aspects of educating the youth in our congregation:
• Religious School for Kindergarten to 5th grade
• Hebrew School for 4th – 6th grade
• Mensch Academy for 4th – 7th grade
• Chai School for 8 – 10th grade
• Youth Groups for 3rd – 12th grade
• Shabbat Junior Congregation for K – 5th grade
• Talk & Learn for Parents

Our educational programming at HEA has been enhanced by the incredible new staff additions to our team. Please welcome Emily Silverman, our Youth Director, who will be leading all three youth groups, running Junior Congregation during Shabbat services, and teaching in our Hebrew School and Chai School. Please also welcome Yehoshua (Yosh) Hooper, our new Chai School Educator, who is crafting our unique teen-centric curriculum through a Jewish lens and will be facilitating these lessons with the teaching staff as well. Additionally, Jacob Chatinover, our B'nai Mitzvah Educator started in August, is teaching Mensch Academy and Chai School. The Religious School office is abuzz with excitement and fresh ideas. Pop by the HEA and say shalom to our newest team members who will be working with our families.
Last month, we unveiled several new newsletters to keep our congregational families informed about all the activities coming your way – Religious School, Mensch Academy, and Youth Programming. If you are getting emails that do not pertain to your family or if you wish to be added to a specific email, please let us know so we can refine our lists. Please email Jenn at Jenn@HEAdenver.org.
Upcoming Events in November:
Religious School classes: Sundays, November 3, 10, 17, 9:00 a.m. -12:00 p.m. No class the weekend of Thanksgiving.
2nd Grade Family Ed – Sunday, November 10, 10:30 a.m. - 12:00 p.m. Achrayut/Responsibility
3rd Grade Family Ed – Sunday, November 17, 10:30 a.m. - 12:00 p.m. Gevurah/Bravery: Standing Up For What Is Right
Hebrew School classes: Wednesdays, November 6, 13, 20, 4:30 p.m., and Thursdays, November 7, 14, 21,
4:30 p.m. No classes the Wednesday before and during Thanksgiving.
Chai School: Thursdays, November 7, 21, 6:00-8:00 p.m.
Adult Talk & Learn - Sundays, 11:00 a.m. – 12:00 p.m.
Created especially for our parents, but open to anyone in the congregation. Our own HEA scholars are sharing their time with us. Classes are drop-in and reservations are not required.
November 3 - Melanie Gruenwald:
"Creating Meaning In The Everyday" Part 2
November 10 - Martin Sicker
"Pirkei Avot: Ethics of Our Fathers"
November 17 - Steve Uslan
"Jacob's Wrestling: Psychology in the Torah"
In October, we had our school-wide Tishrei celebration with the classes rotating through the holidays. The students loved the taste-test of Sephardic Rosh Hashanah sweets—even the beets and dates. Inquisitive students had lots of questions for Sherry as she removed the cover and ornaments from a Torah, and allowed the students to view the scroll. The shofar blowing contest had winners in each grade level, and the students created a handprint Tree of Life hanging for the HEA Sukkah.
This was the first of the five school-wide holiday celebrations that we will be hosting this school year. We welcome parent volunteers--please contact Jenn@HEAdenver.org. Our next date is December 15 for our Hanukah Celebration. We wish your family a wonderful fall and we look forward to working with your students this month!
New Additions to our Education Staff!
Our New Chai School Educator, Yosh Hooper
Yehoshua (Yosh) Hooper majored in International Affairs and Jewish Studies at CU-Boulder and went on to receive his MA in Jewish education, nonprofit development and art education at the Jewish Theological Seminary in New York City. During his time at JTS, he was a fellow with the iCenter and received a Master's Concentration in Israel Education. He went on to attend Pardes Institute of Jewish Studies and received a certification in experimental education. Yosh's passion for Jewish holistic art education incorporates Jewish teachings to empower students to express their connections to the Torah text, community and the Land of Israel.
Youth Director, Emily Silverman
I am a Colorado native and grew up in the Denver area. My family has been members at HEA for 23 years now, so I have been involved with HEA my entire life.
I attended religious school here until 8th grade, followed by Hebrew High for two years. My bat mitzvah was in 2008 with the helpful hands of Cantor Goldstein and Rabbi Dollin. In 10th grade I had my confirmation at HEA and after my Junior year of high school, I went on Israel Study Tour (IST). I attended the University of Arizona with a degree in Judaic Studies and went on Birthright during my time there. After college, I moved to Israel for 6 months with the MASA Destination Israel internship program. My passion for youth work grew after being at Shwayder Camp for 12 years and teaching young kids dance and coaching a high school Poms team.
As the Youth Director, I meet with the Mile Chai Board to help plan programs, as well as celebrating the High Holidays. It is extremely delightful to be with the Mile Chai Board, as they are passionate to organize enjoyable programs for our HEA youth groups. The board is a close group of young adults who want to help our HEA kids grow and have fun. I am very excited to continue my connection with the Mile Chai, Nitzanim and Atid youth groups and continue their incredible connection with the HEA.
B'nai Mitzvah Educator, Jacob Chatinover
If you'll allow me to shep nachas for a moment, I am really excited about the youth education we are building at HEA. This week our team grew with the addition of two powerhouse educators, Emily Silverman (Youth Director) and Yosh Hooper (Chai School). I've had the pleasure of working with both of them this week, and I really feel the strength of our program as we enter the New Year. Emily and I just finalized our plan for the 4th-grade retreat, and are working on planning the 6th-grade winter Shabbaton and are planning to add a 5th-grade day-trip in the spring.
Our 6th-grade educators, Mallory Bustow and Rabbi Josh Ginsberg-Margo, are working incredibly hard to engage all types of learners, facilitate group development, and challenge their young minds. I feel very confident about the direction we are heading. I've gotten some great feedback about our 7th-grade program, including from
the students.
There is a Yom Kippur prayer recited by the leader, asking for all the prayers of the day to flow smoothly. The texts reads, le-adam ma'archei lev, u-me'Adonai ma`aneh lashon - "a person's job is to arrange their heart in order, but clarity of speech is a gift from God." We can prepare ourselves, and that is what we can do. The outcomes are a gift from God, and we can trust ourselves that we've put ourselves in the best possible position.
B'nai Mitzvah Dates to be Assigned
The parents of children born from January 1, 2009 through October 31, 2010 (we are switching to assigning dates by the Hebrew calendar) will be receiving an information packet about the b'nai mitzvah date assignment process. If you do NOT receive the packet by November 15, 2019, please contact our B'nai Mitzvah Educator Jacob Chatinover at jacobc@HEAdenver.org to be sure your child is included in the selection of dates.
November B'nai Mitzvah
Andrew Simon will be called to the Torah at afternoon services on Saturday, November 2. Andrew is the son of Jill and Todd Simon, brother of Hannah, and grandson of Larry and Rhoda CoBen, and Celeste (z"l) CoBen, Gerry Simon, and Lois Simon. His interests are cross-country running, skiing, cycling, and sailing. For his mitzvah project, Andrew rode the MS150 —a 150-mile bike ride to raise money for Multiple Sclerosis, raising over $1,000.
Emma Troutman will be called to the Torah at morning services on Saturday, November 9. Emma is the daughter of Rachel and Philip Michaelson, sister of Gavi and Eytan, granddaughter of Arnold and Susan Rosenberg, Bob and Elaine Blatt, and Bill and Sue Troutman. Emma rides horses and is on an equestrian jumping team. She competes in the Colorado Hunter Jumper Association and the Interscholastic Equestrian Association. She plays cello in her school orchestra. She enjoys skiing, camping and hanging out with her friends. For her mitzvah project, Emma is raising money for and donating money to the Jewish Climate Action Network.
Aidan Ross will be called to the Torah at the morning services on Saturday, November 16. Aidan is the son of Drs. Barry and Dena Ross, brother of Maia and Ariana, and grandson of Dr. Michael and Benita Ross and Dr. Alan and Judith Wilensky. Aidan is in the 7th grade at DJDS.
Matthew Abrams will be called to the Torah as a bar mitzvah on Saturday, November 23 during morning services. Matthew is the son of Sharon Pincus Abrams and Dan Abrams, brother of Elaine and David, and grandson of Ted Pincus, Diane Pincus, and Tomas Berl. Matthew enjoys tennis, skiing, hiking, debate, robotics, and playing piano. For his mitzvah project, Matthew provides weekly homework help to students whose families are recent immigrants, refugees, and asylum seekers, most of whom are from Somalia. He is a volunteer for Plaza, a Denver Public Library program that supports these new Denver community members to learn English and adapt to life in the United States.
Member Announcements
Special Birthdays
Elaine Asarch
Elli Azoulay
Marcy Balogh
Becca Cooper-Leebove
David Dworkin
Jerry Feiner
David Finell
Sandy Fleischer
Yael Gottlieb
Tom Greengard
Rich Hohenbrink
Seth Krochmal
Sue Lapin
Niki Malach
Jack Nash
Mari Orkin
Meryl Perlman
Inna Rabinovich
Mark Ratain
Patti Robinson
Adam Sack
Paul Sax
Larry Schwartz
Phil Segel
Bunny Shulman
Russ Skigen
Jacob Tracy
Rachel Uslan
Linda Yoelin
Michelle Zelinger
Special Anniversaries
Robert and Rosey Godshaw
Jon and Kris Stern
Brian and Jessica Rothschild
Phil and Agnete Cohen
Paul and Dyane Glick
Jeremy and Catie Sitcoff
David and Jill Tullman
Brian and Michelle Schwartz
Morey and Carol Brooks
Yuri and Dani Tavbinn
Cheryl and Arthur Kutzer
Rachel and Steven Petrie
Chad and Laura Perlov
Joyce and Don Perlmutter
Refuah
Debra Cramer
Joyce Perlmutter
Shayna Cohen
Judy Cholfin
Howard Brautman
Sharon Bernton
Heidi Solomon
Bev Hartzman
Engagements
Dr. Shane Morris, son of Dr. Louis and Laurie Morris, to Elena Keselman, daughter of Olga and George Keselman of Vancouver Canada.
Mikki Naiman, daughter of Rob and Robyn Naiman, granddaughter of Bernie and Berta Naiman, to Dylan Katcher, son of Ken and Ilene Katcher.
Julia Godshaw, daughter of Bob and Rosey Godshaw to Kevin Wiatrak son of Brian and Deborah Wiatrak.
Marriages
Josh Newmark, son of Edie Newmark, grandson of Rochelle Newmark to Jamie Reagin, daughter of John and Myra Reagin, granddaughter of Opal and Joseph Kahl (z"l), and John and Ester Reagin (z"l).
Sympathy
Gayla Ferszt, mother of Pamela Ferszt, Morris (Regina) Ferszt, Sam Ferszt, Larry Clark, Bill Rosenberg, and Ronnie Ferszt (z"l), sister of Virginia Davis, Myron Manzer, and Audrey Bond, grandmother of 14, and great-grandmother of 13.
Paula Burger, wife of Sam Burger, mother of Susan Grauer, Freda (Dr. Jerry) Miklin, Steven (Alisa) Zapiler and Robbyn Burger, sister of Isaac (Zahava) Koll, and Fay (Ira) Brenner, grandmother of nine and great-grandmother of one.
Dr. Rosalind Hopmeier Kramer, wife of Paul R. Kramer (z"l), mother of Rachel (Sam) Green and Sharon (Jeremy) Lite, grandmother of Sara, Michael, and Jessica Green and Ari and Yael Lite.
Jack Grossman, father of Debra (Scott) Primack, grandfather of Samantha Primack and Kyle Primack.
Lori Zall Pettit, sister of Stuart (Elise) Zall.
Dorothy Udevitz, mother of Lynn (Marc) Harvey.
Marilyn Blunt, sister of Buzz (Shelley) Krovitz.
HEA Calendar November-Cheshvan-Kislev 5780
Friday, November 1
9:10 a.m. Preschool Shabbat Sing
9:45 a.m. Coffee & Conversation for
Parents of Babies
6:00 p.m. MChY Shabbat Dinner
Saturday, November 2
9:00 a.m. Traditional Service
9:00 a.m. Babysitting
9:45 a.m. Shir Hadash (GYC)
10:30 a.m. Jr. Congregation
11:00 a.m. Adult Education
~1:00 p.m. After Kiddush T'filah Class
1:30 p.m. Mah Jongg & Bridge
5:50 p.m. Andrew Simon bar mitzvah
Sunday, November 3
Daylight Savings Time Ends
8:50 a.m. Talmud with David Richman
9:00 a.m. Religious School
11:00 a.m. Talk and Teach Series with Melanie Gruenwald
Wednesday, November 6
12:00 p.m. Short Story Discussion
4:30 p.m. Hebrew School
6:30 p.m. Intermediate Conv. Hebrew
6:45 p.m. Hebrew Reading for Beginners
7:00 p.m. Israeli Dancing
7:00 Rabbi Serebryanski class
7:30 p.m. Beginning Conv. Hebrew
Thursday, November 7
9:30 a.m. Sisterhood Board Meeting
9:45 p.m. Feldenkrais
11:00 a.m. sTORy Journeys
4:30 p.m. Hebrew School
6:00 p.m. Chai School
Friday, November 8
9:10 a.m. Preschool Shabbat Sing
9:45 a.m. Coffee & Conversation for Parents of Babies
Saturday, November 9
9:00 a.m. Traditional Service
Emma Troutman bat mitzvah
9:00 a.m. Babysitting
9:45 a.m. Shir Hadash (GYC)
10:30 a.m. Jr. Congregation
11:00 a.m. Adult Education
11:00 a.m. Understanding Prayer through Movement
11:15 a.m. 2nd Saturday Tot Shabbat
~1:00 p.m. After Kiddush T'filah Class
1:30 p.m. Mah Jongg & Bridge
8:00 p.m. Shofar Sounds Concert
Sunday, November 10
8:50 a.m. Talmud with David Richman
9:00 a.m. Religious School
10:30 a.m. 2nd grade Family Education
11:00 a.m. Talk and Teach with Martin Sicker
Monday, November 11
Veterans Day—OFFICES & PRESCHOOL OPEN
Tuesday, November 12
7:00 p.m. Finance Committee
7:00 p.m. Ritual Committee
Wednesday, November 13
12:00 p.m. Short Story Discussion
4:00 p.m. IAC Children's Theater
4:30 p.m. Hebrew School
6:30 p.m. Intermediate Conv. Hebrew
7:00 p.m. Israeli Dancing
7:00 Rabbi Serebryanski class
7:30 p.m. Beginning Conv. Hebrew
Thursday, November 14
9:45 a.m. Feldenkrais
11:00 a.m. sTORy Journeys
4:30 p.m. Hebrew School
Friday, November 15
9:10 a.m. Preschool Shabbat Sing
9:45 a.m. Coffee & Conversation for Parents of Babies
Saturday, November 16
9:00 a.m. Traditional Service
Aidan Ross bar mitzvah
9:00 a.m. Babysitting
9:45 a.m. Shir Hadash (GYC)
10:30 a.m. Jr. Congregation
11:00 a.m. Adult Education
~1:00 p.m. After Kiddush T'filah Class
1:30 p.m. Mah Jongg & Bridge
7:00 p.m. Brews and Brains for HIA
Sunday, November 17
8:50 a.m. Talmud with David Richmond
9:00 a.m. Religious School
10:30 a.m. 3rd grade Family Education
11:00 a.m. Talk and Teach Series with Steve Uslan
12:00 p.m. Atid Event
12:30 p.m. Peanut Butter Plan
3:00 p.m. MChY Event
Tuesday, November 19
6:00 p.m. Executive Committee Meeting
7:00 p.m. HEA Board Meeting
7:00 p.m. Carlos Zarur lecture
Wednesday, November 20
12:00 p.m. Short Story Discussion
4:30 p.m. Hebrew School
6:30 p.m. Intermediate Conv. Hebrew
7:00 p.m. Israeli Dancing
7:00 Rabbi Serebryanski class
7:30 p.m. Beginning Conv. Hebrew
Thursday, November 21
9:45 a.m. Feldenkrais
11:00 a.m. sTORy Journeys
4:30 p.m. Hebrew School
6:00 p.m. Chai School
Friday, November 22
9:10 a.m. Preschool Shabbat Sing
9:45 Coffee & Conversation for Parents of Babies
Saturday, November 23
9:00 a.m. Traditional Service
Matthew Abrams bar mitzvah
9:00 a.m. Babysitting
9:45 a.m. Shir Hadash (GYC)
10:30 a.m. Jr. Congregation
11:00 a.m. Adult Education
~1:00 p.m. After Kiddush T'filah Class
1:30 p.m. Mah Jongg & Bridge
Sunday, November 24
8:50 a.m. Talmud with David Richman
Wednesday, November 27
PRESCHOOL CLOSED
12:00 p.m. Short Story Discussion
6:30 p.m. Intermediate Conv. Hebrew
7:00 p.m. Israeli Dancing
7:00 p.m. Rabbi Serebryanski class
7:30 p.m. Beginning Conv. Hebrew
Thursday, November 28 (Thanksgiving)
HEA OFFICES & PRESCHOOL CLOSED
Friday, November 29
HEA OFFICES & PRESCHOOL CLOSED
Saturday, November 30
9:00 a.m. Traditional Service
9:00 a.m. Babysitting
9:45 a.m. Shir Hadash (GYC)
10:30 a.m. Jr. Congregation
11:00 a.m. Adult Education
~1:00 p.m. After Kiddush T'filah Class
1:30 p.m. Mah Jongg & Bridge
New Website and Member Database System
We have recently upgraded our website, HEAdenver.org with new content, a fresh design,and a membership data system to give you access to your own member account. With this system powered by ShulCloud (used by over 1050 other congregations), you can connect more easily with other members through the online directory, manage your own information and register for events.
ShulCloud is designed to provide a secure and private way to view your transaction history, enter payment methods, set up recurring payments and make donations. There's also a smartphone app available for Apple and Android smartphones—search the app stores for Hebrew Educational Alliance (not HEA).
IF YOU HAVEN'T ALREADY DONE SIGNED INTO YOUR ACCOUNT, please email Anna Szentivanyi at Anna@HEAdenver.org and she will send you a new password link.
Tue, November 19 2019
21 Cheshvan 5780
Past Issues of HEA Highlights
Tue, November 19 2019 21 Cheshvan 5780