Rabbi's Message
Rabbi Abraham Joshua Heschel writes in The Sabbath:
"The meaning of the Sabbath is to celebrate time rather than space. Six days a week we live under the tyranny of things of space; on the Sabbath, we try to become attuned to holiness in time. It is a day on which we are called upon to share in what is eternal in time, to turn from the results of creation to the mystery of creation; from the world of creation to the creation of the world."
Our neighbors have just now taken down the lights that illuminated the block during the holiday season (the Dollin home is always the dark one on the block) The December craziness and the marketing of Christmas leaves me feeling a bit empty and different from what seems like the whole rest of the world. At least Hanukkah came late this year, but even so, our little menorah was no match for the lights that covered the houses of our neighborhood. I usually find myself reexamining my Judaism and Jewish commitment at this time of year. It requires a certain courage and fortitude not to go along with the crowd during the holiday season and to simply refuse to do what everybody else is doing.
It's January now, and perhaps we can reassess what makes us different. Perhaps being different lets us see things that others might miss. Rabbi Heschel says this of the Sabbath. Six days a week, we are involved in mastering our world, mastering the realm of space, engaged in the pursuit of things. But on the Sabbath, we break away from all of that. On the Sabbath, we focus on time; on creating sacred moments with our families and friends. Heschel writes, "Six days a week we wrestle with the world, wringing profit from the earth; on the Sabbath, we care for the seed of eternity planted in the soul. The world has our hands, but our soul belongs to Someone Else. Six days a week we seek to dominate the world, on the seventh day, we try to dominate the self."
So let's say goodbye to the holidays of December and focus on the "holy day" that comes each week. Prepare a Shabbat dinner and invite your friends, join us at one of our Saturday morning minyanim, leave your cell phone in the other room; even turn off the television. While the rest of the world goes about its business, we stop and assess. We leave the world alone for one day and focus on the self, soul, and spirit. We are different from the rest of the world in December, but, really, we are different all the months of the year. Our observance of Shabbat makes us different. And perhaps, it is Shabbat that makes us special.
Shabbat Shalom,
Rabbi Bruce
Board Report
Barbara Carroll, HEA Board Vice President of Development: board@HEAdenver.org
"How wonderful it is that nobody need wait a single moment before starting to improve the world."
Anne Frank
The Hebrew Educational Alliance is excited to be wrapping up our 2nd year of participation with 27 other local Jewish organizations in Live On | LIFE & LEGACY™ a program that supports Jewish organizations in securing legacy gifts.
Live On: Build Your Jewish Legacy, an initiative of Rose Community Foundation, and LIFE & LEGACY™ a partnership program of the Harold Grinspoon Foundation, joined together to strengthen the Greater Denver/Boulder Jewish communities by encouraging endowment building and legacy giving. Live On | LIFE & LEGACY™ provides training, support, and incentive grants to the participating organizations to encourage legacy gift solicitations and donor commitments that will benefit Jewish organizations for future generations.
The HEA inspires lives of meaning, purpose and belonging through a vibrant Judaism. We are a kehillah kedosha (sacred community) helping people flourish through the wisdom of Torah. We do this by focusing on ruach (spirit), relationship, and community – deepening our connection to one another and the Divine.
Our souls are awakened through spirited and authentic prayer, music, Torah study, communal and home-based rituals. We pray, sing, dance, learn and EAT with ruach.
We practice radical hospitality and meet people wherever they are on their Jewish journey. Every person is valued and welcomed as a reflection of the Divine. We embrace the experience of transmitting our love of Judaism to the next generation.
All of us support each other in our Jewish journeys of personal growth. We develop new friendships and deepen existing ones. We celebrate and mourn together through life's stages and significant life events. Our events are personally engaging and meaningful. Friendships and connections to others and to the Divine are nurtured through the practice of hesed (loving-kindness). Members are part of a caring community of mutual support. To ensure that all members feel nurtured and connected, we seek to be a "community of communities." Acting together, we improve our world through acts of tzedek (justice).
Our legacy donors, individuals just like you, are committed to ensuring a spiritual home based on ruach, relationship, community, innovation, and constant evolution that exists for future generations. Please join us!
Please consider including the HEA in your will, trust, retirement account or life insurance policy.
Contact our CEO, Laura Intfen at Laura@HEAdenver.org or 303-758-9400 for more information.
Cantor Search Update
Our Next Informational Meeting will be Tuesday, January 7, 7:00 p.m.
Hebrew Educational Alliance is seeking a Cantor/ Director of Liturgical Music who will lift our hearts and spirits in song.
Visit HEAdenver.org to view the job description and feel free to forward it to anyone or any organization that might be interested in this amazing opportunity.
The Search Committee will be reaching out in multiple ways to keep the HEA community informed of the search. Our upcoming congregational informational meetings will be:
Tuesday, January 7, and
Thursday, February 13.
Both meetings will be from 7:00-8:00 p.m. in the sanctuary.
Here is an overall timeline of the search process:
End of November/Early December 2019
Post Job
December 2019
December 11, 7:00 p.m. – Congregational Meeting
December 18, 7:00 p.m. – First Search Committee Meeting
Continue posting job
Vet Initial resumes as they come in
January 2020
January 7, 7:00 p.m. – Congregational Meeting
Two Committee Meetings: Reviewing resumes, choosing whom to Zoom interview, Zoom interviews if ready
Continue reviewing resumes
Continue posting job
February 2020
February 13, 7:00 p.m. – Congregational Meeting
Two to three Committee Meetings to conduct Zoom interviews
End of month: Interview Weekend
March 2020
Interview Weekends
Your feedback and opinion matters. Please contact Search Committee chairperson Ceci Lowinger, or Rabbi Dollin or Rabbi Gruenwald to share your thoughts:
Ceci Lowinger cecilowinger@hotmail.com
Rabbi Dollin bdollin@HEAdenver.org
Rabbi Gruenwald sgruenwald@HEAdenver.org
HEA Engagement
Shi
ra Teed, Engagement Director : 720-390-4426, shira@HEAdenver.org
Leaving last year behind, and boldly stepping into the New Year is always a bittersweet moment. This year has come with many changes to HEA. Most significant is the retirement of our fearless leader and Executive Director, Neal Price. He retired in November after leading our congregation with poise and amazing dedication for 39 years. We wish Neal all the fruity drinks (with umbrellas) and happiness as he enters this exciting next phase of his life. We also hope that you can all join us on Sunday evening, February 9 as we celebrate Neal and his storied career at the Hebrew Educational Alliance.
As we look towards the future, we are thrilled to welcome our new CEO, Laura Intfen, who is joining our team from Overland Park, Kansas. Laura brings with her an invaluable wealth of knowledge of relationship building as well as congregational administration. With the guidance of our new CEO, we are excited to bravely move ahead with our relational Judaism model of engaging and welcoming members. I have also recently taken on the role of Director of Engagement here at HEA, a role that I am humbled to accept with much gratitude and optimism for a bright future.
I am really excited to share all things relational Judaism with our entire community, and I am happy to let you all know that a series of living room meetings are being planned to introduce you to the big ideas of relational Judaism. These meetings will begin in January and will give congregants the chance to learn more about how we plan to engage our members in a new way to form deeper and more meaningful relationships with each other, with our community, and with Judaism. Unable to come to a living room meeting? There will be many more opportunities to learn about these ideas over the coming months.
What is relational Judaism in a nutshell? Relational Judaism is a way to approach programming in the synagogue. It begins by connecting people together in small groups within our larger community, creating the opportunity for every individual to form meaningful bonds. Small groups allow a larger synagogue community to feel more approachable, personal and warm and will help bring more meaning to our lives.
While we are working on this fresh new model of engagement, we will still be providing the educational classes and keystone holiday programming that you have come to look forward to. These will not be going away; rather they will be enhanced by the real, meaningful connections that will be formed through genuine relationships, and a shared interest. Please know that I am always available to help in any way. Feel free to email me at shira@HEAdenver.org, or give me a call at 720-390-4426. I look forward to walking this new road with all of you.
Upcoming Events…
Faithful Thursdays is a diverse coalition of leaders, organizations and community members who will hold multi-faith events, every other Thursday, at the Colorado State Capitol throughout the 2020 legislative session of the Colorado General Assembly. Some of these events may feature specific legislation, while other events may focus on forwarding a shared narrative of justice, love, healing, reconciliation, and care for the other. The first Faithful Thursday kick-off will occur on a Tuesday! Join Rabbi Gruenwald and The Rocky Mountain Rabbinical Council on Tuesday, January 7, 12:00 p.m. at the State Capitol. After the 7th, events will occur at 12:00 p.m. every other Thursday. RSVP at https://faithfulthursdays.org.
---
Scholar-in-Residence Weekend with Eitan Kantor: January 10-12
Our High Holiday Cantor returns for a weekend of music, learning and ruach.
Friday evening: a musical Kabbalat Shabbat service.
Shabbat morning: Eitan will lead parts of Shacharit and all of Musaf as well as give a dvar Torah.
Shabbat afternoon: a workshop for our musical leadership group (Shir Hadash davenning team, traditional service leaders, Leviim).
Saturday night: Eitan will lead a song circle program.
Fundraiser to Support HEA Preschool
Wednesday, January 15, 4:00 - 8:00 p.m.
Chipotle: 7350 E. Hampden Ave., Unit B-2, Denver, CO 80231
Tell the cashier that you're supporting HEA Preschool and 33% of the proceeds of your purchase will be donated to the HEA Preschool.
---
The Colorado Hebrew Chorale and its women's choir, Kol Nashim's annual event:
Raisins and Almonds will honor Osi and Selma Sladek
Sunday, January 26, 6:30 p.m., BMH-BJ: 560 S. Monaco Pkwy., Denver, 80224
The highlight of the event is a signature concert by the two choirs featuring returning Cantor Asa Fradkin of Bethesda, Maryland and joined by his Gesher Youth Chorale. The concert honors the music of Oscar (Osi) and Selma Sladek, respected Jewish Community professionals for over six decades. It will also feature the world premiere of a piece by David Wohl, an award-winning composer from Ft. Collins, composed specifically for Kol Nashim.
A VIP reception precedes the concert. Afterwards, there will be a gourmet dessert reception, and an Israeli sing-along led by the choirs. Information and reservations: www.coloradohebrewchorale.org, info@coloradohebrewchorale.org, (303) 355-0232.
---
Habitat Soup Dinner Cook-Off Dinner
Saturday, February 1, 6:30 p.m.
First Universalist Church of Denver: 4101 E Hampden Ave, Denver, 80222
This is a great party and a chance for all the members of our congregations to meet one another, share a meal, enjoy the entertainment, and help raise funds for the 2020 build. $15 per person/$35 per family. Contact Naomi Kirshner at nkirshner62@gmail.com for tickets and information.
---
HEA is thrilled to announce that we will be hosting two weekends with artist-in-residence Deborah Sacks Mintz.
The weekend of February 7-9, join us for any or all of the following opportunities:
Friday, February 7: Morning Shabbat Sing with Preschool; Kabbalat Shabbat Service
Shabbat, February 8: At the Traditional service, she will be on the worship leadership team, offering a teaching/sermon and lead Musaf
Sunday, February 9: Religious School musical program, 30 min (Tu Bishvat)
Then the weekend of March 27-29:
Friday, March 27: Kabbalat Shabbat Service
Saturday, March 28: Teaching and Musaf at the Traditional service
Saturday, March 28: Evening concert
Sunday, March 29: Religious School musical program, 30 min (Pesach program)
---
Celebrating Neal Price
39 years of...EVERYTHING!
Please join us at the Hebrew Educational Alliance as the HEA community celebrates Neal Price's retirement
Sunday, February 9, 2020
5:00 p.m. hors d'oeuvres and drinks
7:00 p.m. Presentation and Concert by FACE Vocal Band
Go to HEAdenver.org/neal-price-39 for tickets and for the Living Journal order form.
---
Purim 2020 – 5780
Purim is coming soon and we can't wait to unmask the new Shalach Manot program! 2020 celebrates 25 years of building community through outreach to our membership. What began as a community quest to bring Purim into our members' homes, has grown into the largest food drive of the year for the Jewish Family Service Weinberger Food Pantry! We are the Community that We Feed – our HEA intra-family mission -- now includes fighting food insecurity in the south Denver area.
We'll be promoting a Green Purim this year to publicize the Shalach Manot program and our volunteer needs. Be on the lookout for those emails so you can sign up to participate in the Megillah reading, filling the bags, delivering bags and/or working the Purim Carnival. We can't wait to celebrate 25 years of outreach with our members and the whole community--The Whole Megillah!
---
Torah Study During Musaf
Saturdays, after the Rabbi's sermon, Library
Mah Jongg and Bridge
Saturdays, ~1:30 - 4:00 p.m., Library
Talmud with David Richman
Sundays, 8:50 a.m., Library
Jewish Short Story Discussion
Tuesdays, noon–1:00 p.m., Library
Israeli Dancing with Joan Saliman and Bev Michaels
Wednesdays, 7:00 p.m., Social Hall
Feldenkrais Gentle Movement with Shira Salzberg
Thursdays, 9:45 a.m., GYCThrough the gentle, guided movements of a Feldenkrais Awareness Through Movement class, you will discover renewed ease, coordination and vitality in your everyday life.
sTORy Journeys: Journey through the Torah of our Worldwide Sacred Stories and Folktales taught by Cherie Karo Schwartz
Thursdays, 11:00 a.m., GYC Come on a journey of revealing weekly Torah in our Rabbinic, Hassidic, Worldwide Folktales and Modern stories, exploring cultural, spiritual, and religious values that continue to sustain and strengthen us.
HEA Preschool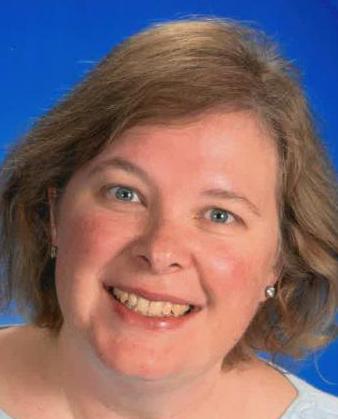 Rebecca Paradis, Preschool Director, 303-758-1462, Rparadis@HEAdenver.org
As we come away from Hanukkah with a sense of rededication and begin a new decade, we have so much happening in our Preschool. Many staff members spent time over winter break preparing our school and synagogue to host over 200 early childhood educators from all over the metro area to join us at HEA on Monday, January 6 for the annual Colorado Jewish Early Childhood Education Initiative conference. This year's conference is titled, Nurturing Mind, Body, & Spirit in the Classroom and Beyond. The focus of the conference is supporting positive mental health through self-care for educators and healthy emotional development for children. As we begin 2020 with renewed enthusiasm for the work we do to support young children, we also begin to prepare for the 2020-21 school year. School registration will begin in February, first for synagogue members and currently enrolled families, and then opening to the public. If you or someone you love is looking for a quality early childhood education, call today to schedule a school visit.
Another exciting thing happened on January 6, 1970. Ms. Becky was born and started working here shortly after. Joking aside, Becky has been our "toddler whisperer" at HEA for nearly 20 years. We appreciate her commitment to our school and her quest to be a lifelong learner. Becky is a member of our leadership team and always looks for new ways to inspire her students and colleagues in learning. Wish her a happy birthday, if you get the chance.
Tamara Reese, Preschool Penguin Parent, Rhythm and Ruach, and Shabbat Sing song leader, asked if she could share her experiences this year. Thank you, Tamara, for your thoughts, dedication to our preschool and community, and for the photograph below.
Dear Families,

I've been so blessed to have your children in music this semester and share in Shabbat Sing with all of you. I vividly remember the first time I heard my oldest child singing to himself in his car seat a song he had learned at preschool. He was praying! And those melodic prayers weave themselves deep into their souls and serve as the roots of their Jewish identity. That familiarity with prayerful song will remind them over and over again of what it felt like to grow up Jewish. It's magical and I'm so happy we are singing and praying together at HEA Preschool.
We have started a Spotify account for HEA, and I have created some playlists so that you can share in the music in your homes, cars and anytime you are together. Here you will find many of the familiar tunes we sing on Friday mornings and a few new ones! On Fridays on our way to school, after school, while we set the table--I love to have these playlists on in the background to create a deeper sensory memory of us living Jewishly. Spotify is free. (there is a paid part of the service but you do not need that to listen to the playlists).
HEA Shabbat Sing (https://open.spotify.com/playlist/1cMzyQkDJPxOQIe52kxYqS)
HEA Religious School
Sherry Grinsteiner, Director of Education, 303-758-7100, Sherry@HEAdenver.org
Dear Parents,
Happy New Year! The Education Team is excited to begin the second semester of our programming for Kindergarten through 10th grade.
Our Sunday School program is on winter break until February 2, but we have two optional #FunDaySunday! With Ramah of the Rockies programs, on Sundays, January 12 and January 26. Online registration is required by January 6. The 9:00 a.m. – 12:00 p.m. programs are FREE for students in the Religious School and $25 for everyone else. Camp Ramah staffers will lead a morning of fun camp-style activities for Kindergarten – 5th graders.
This month, families in Kindergarten – 5th grade will be contacted about participating in Shabbat services in both the Traditional and Shir Hadash services. We have honors available for our wonderful students and families and we'll have reserved tables for Oneg luncheon for the Religious School families.
• 2nd & 3rd grade families will be honored on February 1
• Kindergarten & 1st grade families will be honored on February 8
• 4th & 5th grades will be honored during the February 29 service
Chai School is attending a Food Bank of the Rockies special screening of Star Wars: The Rise of Skywalker on Thursday, January 9. All Chai School families are invited to attend this event. Be on the lookout for the link to reserve your tickets on the HEA website. All proceeds are 100% donation to Food Bank of the Rockies. Extra $10 tickets will be available starting January 1 to the general HEA congregation.
Detailed information and links for all Education Department happenings can be found on the HEA website under the Education drop-down menu. Check out the weekly blogs for Religious School, Chai School, Mensch Academy and Youth Programming. If you have any questions or concerns, please contact us.
We wish everyone a New Year of health, happiness, and growth!
The Education Team – Sherry, Jenn, Jacob, Yosh & Emily
---
Dear Mensch Academy families,
I hope your Hanukkah was filled with light, love, and gratitude.
Each week, I write a blog post with updates on upcoming classes and programs, and my thoughts on the weekly Parsha. I am very proud of it!
To access it, open the weekly email from the Education Team, and click on Mensch Academy. You can also reach it here: https://www.headenver.org/mensch-blog.html
By the time of publishing, we will have held both our 4th Grade Mini-Retreat and our 6th Grade Mountain Retreat.
At the 4th grade retreat, we asked the central question, "In what ways have I grown in the past 2 years, since 2nd grade?" Using this reflection, we were able to look forward together to the next 2 or 3 years when we will be preparing to become b'nai mitzvah. We did this through games, challenges, active play, and supporting each other. We made a flag for our cohort, and resolved to "save the turtles." Our 4th graders had some great answers to the question, "how is growing up like jumping at Skyzone?" Be sure to ask them!
And thank you to all of our 6th graders, for bringing your whole selves to our Mountain Retreat. We talked, we walked, we contemplated, we played, we grew a few inches (probably). Thank you for finishing out Semester Aleph of Mensch Academy, I look forward to working with you and your families for Semester Bet!
Thank you to our 6th and 7th graders for coming together for our Taste of Shabbat at Sophia Levy's service of Bat Mitzvah. It's so important to support each other and to learn what each service can look like.
The new semester of Mensch Academy begins February 2. The focus of our 5781 (6th-grade) cohort in this coming semester is two-fold:
We will explore the custom of Mitzvah Project, through learning about local initiatives and hopefully some direct-action field trips. We will go beyond the canned food drive, guiding each other to creating detailed, practical plans for making a real impact toward whatever cause genuinely stirs us.
We will delve into what becoming b'nai mitzvah means in the context of family. In our family programs, parents and children will both self-reflect, discuss in groups, and encounter each other. Through the dynamic Moving Traditions curriculum, I am confident we will see families challenge each other and come closer together.
These are some of the most important (and exciting!) conversations of the b'nai mitzvah process. If you are interested in making this rite a true passage- then clear your schedule to dive in.
I am hoping to add some family programs for our 5780 (7th-grade) cohort as well for this coming semester. Keep an eye out!
If you have any questions, or to reach out with feedback, you can reach me at JacobC@HEAdenver.org.
---
Youth Programs – Emily Silverman, Youth Programs Director - (303) 915-2980, EmilyS@HEAdenver.org
2020 is bringing changes to our youth groups. Starting this year, we will have a monthly camp-style havdalah service for ALL youth groups combined. This will give some of the younger kids the chance to learn from our older participants while reinforcing the value of havdalah to youth through appreciation, reflection and welcoming our new week.
Nitzanim Board elections are here for students in 6th or 7th grade to run for a position on the Nitzanim Board. Nitzanim Board members attend monthly meetings to provide input on programming and outreach to other students. Second-semester 8th grade students will move up to MChY as new members. Eighth grade parents, please be on the lookout for information coming soon about our fun transitional traditions.
Upcoming January youth activities will be more interactive or held outside of the GYC. Atid (3-5th grade) is going ice skating on Sunday, January 19; Nitzanim (6th and 7th grade) has a pajama party on Sunday, January 12 where the kids will make breakfast from scratch; MChY (8th-12th grade) we will have our monthly Shabbat on Friday, January 10 with a 2010s decade theme, and Broomball on Sunday, January 26 against another Denver youth group. All groups will have a joint havdalah on January 25.
The links to register for all events are attached to the Friday weekly newsletter, on the Youth Program blog, and also on the HEA website Calendar. If you have any questions or concerns, you can always reach out to me at Emilys@HEAdenver.org. Happy New Year!
HEAbros
HEAbros fantasy football and poker games are driving interest in the organization and we are all very excited about the interest HEAbros is receiving. We met on Sunday, December 8 to review progress and work on the upcoming Purim Carnival as well as other initiatives. We have a lot of work and fun ahead of us, and there are many opportunities to participate. Please consider joining us at our next general meeting, Sunday, January 5 at 7:00 p.m. Do not hesitate to reach out to any of the board members for more information.
HEA Sisterhood
Scrip Cards: Simply sign up online at ShopWithScrip.com or on your phone with MyScripWallet.com. Call Marla at (303-263-4755) to get our enrollment code. Once you sign up, link your bank account or pay with a credit card, then get your eGift cards and reloads immediately! Physical gift cards are also available and take about a week to come in.
Take advantage of the extra earnings:
* Reload funds to physical cards you use all the time, like gas stations grocery stores and restaurants.
* Holiday gifting for friends, family, teachers, coaches, and more.
* Stock up on b'nai mitzvah, birthday and anniversary presents.
* Treat a special someone to a night at the movies, a nice dinner or both!
King Soopers Loyalty Program: Register your loyalty card online at https://www.kingsoopers.com/topic/king-soopers-community-rewards and link your card to the HEA Sisterhood. After you enroll, select HEA Sisterhood, then you're set! If you already have an account, go to community rewards and choose the organization. Then when you scan your card or enter your number at checkout, 5% automatically goes back to Sisterhood!
WE WANT YOU! Interested in Sisterhood? Send us your email address so we can add you to the Sisterhood email list and keep you updated on programs, cooking events and other activities.
QUESTIONS: Please contact Marla Cohen at (303)263-4755 or email at Sisterhood@HEAdenver.org.
Member Announcements
CONDOLENCES
Jerry Lande, father of Laurie Lande (Jay Dworkin) Lande, Marcie (Yaakov) Calm and Fran Lande, grandfather of seven and great-grandfather of 16.

Sharon Zuckerman, mother of Talya (Seth Bender) Zuckerman, Marla (Don) Jacobson, Jan (Amilcar) Zuckerman and Joel (Tiffany Jones) Zuckerman, sister of Mickey (Susan Wick) Zeppelin and Renee Gross, and grandmother of four.

Louis Handis, grandfather of Bonnie (Seth) Davis.

David A. Markowitz, father of our member Andrew (Rachel) Markowitz and Jason Markowitz, and grandfather of three.
REFUAH:
Ethan Ferszt
MAZEL TOV:
Joel Cohen received the International Teaching and Mentoring Award at the American Society of Dermatologic Surgery's annual meeting in Chicago.
BIRTHS:
Lia Efrat Zuber, daughter of Sam and Adira Zuber, granddaughter of Yvonne and Richard Zuber.
NEW MEMBERS:
Perri and Joshua Klein, Sivan, Izzy and Mila
Amir and Gitit Kaufman, Ayelete and Avigail
Ofir Alperstein and Yael Zlatin, Eitan, Ilan and Itamar
If you have been ill or if you know of a congregant that has been ill or hospitalized, please contact Joyce Perlmutter so that the rabbis will be made aware. Joyce can be reached at 720-390-4422 or joyce@HEAdenver.org.
BIRTHDAYS
Harvey Bolshoun
Eileen Druker
Michael Engleberg
Charlotte Epstein
Debie Friedman
Cindy Goldberg
Susan Gordon
Rhoda Kaplan
Sharon Kaplan
Eliav Levy
Michael Lowinger
Emel Metzel
Louis Morris
Shari Most
Essie Perlmutter
Rose Pinchuk
Debra Primack
Carole Rubinstein
Pearl Schwartz
Lisa Shamon
Emily Silverman
Valerie Svoboda
ANNIVERSARIES
Robin and Michael Engleberg
Garry and Marla Schaffer
B'NAI MITZVAH:

Brooklyn Feder will be called to the Torah as a bat mitzvah at afternoon services on January 11. Brooklyn is the daughter of Julie Feder and Marc Feder, sister of Addison Feder, and granddaughter of Dr. Jay Dworkin and Linda (z"l) Dworkin, and Dr. Norman Feder and Vivian Goldbaum-Feder. She enjoys playing soccer, volleyball, skiing, and many other sports, and participating in many forms of art, like sketching, singing, and baking. For her mitzvah project, Brooklyn is participating in National Charity League. The league allows 7th-12th grade girls to volunteer at many different charity organizations with their mothers.
Hannah Ablowitz will be called to the Torah as a bat mitzvah at the Traditional service on January 18. Hannah is the daughter of Heidi and Todd Ablowitz, sister of Benjamin, and granddaughter of Ellen Dolliver, and Enid and Mark Ablowitz. Hannah dances ballet 23 hours a week, essentially a part time job. She's very passionate about ballet and is currently preparing for YAGP in Kansas City. Her family has been going through a lot of challenges this year, as her mother has been going through treatment for breast cancer. Hannah has been a big supporter of her mother going through treatments.
Lindsay Elizabeth List will be called to the Torah as a bat mitzvah during afternoon services on Saturday, January 18. Lindsay is the daughter of Bonnie and Steven List, sister of Dylan, granddaughter of Resa and Robert Shaw, Carol and Donald (z" l) List and Michael Erdheim. Lindsay is a 7th grade honor student at West Middle School and enjoys playing basketball and volleyball for the school. Additionally, she plays tennis, loves to cook and bake as well as travel and enjoys going to sleepaway camp for the summer in Massachusetts. At camp, she participates in all activities but loves tennis and creative arts. For her mitzvah project, Lindsay has joined National Charity League for the Class of 2025. She has been participating in doing community service with several of the associations connected with National Charity League. These include Special Olympics, Meals on Wheels, and Children's Hospital. Additionally, Lindsay chose to collect and purchase new and gently used books with her tzedakah money. With the books that she collects, she will go to Jewish Family Services once a month to replenish the books that are there for parents who bring their children with them while they are waiting to get food from the Weinberg Food Pantry. You can drop off your books in the bin located in the HEA lobby labeled Lindsay's Library. Lindsay is looking forward to celebrating this simcha with family and friends from near and far.
Simi Drantch will be called the Torah as a bat mitzvah at afternoon services on January 25. Simi is the daughter of Mitch Drantch and Portia Drantch, sister of Saul and Izzie, and granddaughter of Tara Rice, Doris Drantch and Seymour Drantch (z"l). Simi enjoys playing ice hockey, dance, piano, and skiing.
New Website and Member Database System
We have recently upgraded our website, HEAdenver.org with new content, a fresh design,and a membership data system to give you access to your own member account. With this system powered by ShulCloud (used by over 1050 other congregations), you can connect more easily with other members through the online directory, manage your own information and register for events.
ShulCloud is designed to provide a secure and private way to view your transaction history, enter payment methods, set up recurring payments and make donations. There's also a smartphone app available for Apple and Android smartphones—search the app stores for Hebrew Educational Alliance (not HEA).
IF YOU HAVEN'T ALREADY DONE SIGNED INTO YOUR ACCOUNT, please email Anna Szentivanyi at Anna@HEAdenver.org and she will send you a new password link.
Sun, January 26 2020
29 Tevet 5780
Past Issues of HEA Highlights
Sun, January 26 2020 29 Tevet 5780