Our Staff
Our Clergy
Rabbi Salomon Gruenwald
Senior Rabbi
rabbiG@HEAdenver.org
(720) 390-4439
Rabbi Salomon Gruenwald joined the HEA clergy in July 2008, shortly after his ordination from the Ziegler School of Rabbinic Studies in Los Angeles. His previous experience includes serving as the rabbinic intern at Congregation Bnai Israel in Tustin, California, and as a chaplain at UCLA Medical Center. Rabbi Gruenwald directed the Lishma Program at Camp Ramah in California for two years and taught on the faculty of Los Angeles Hebrew High for 4 years. He holds a B.A. in Social Sciences from UC Irvine, an M.A. in Cultural Anthropology from UC Santa Barbara, and an M.A. in Rabbinic Studies from the American Jewish University (formerly University of Judaism).
Rabbi Gruenwald was raised in southern California and is the son of Jewish immigrants from Peru. He and his wife, Melanie, have three children: Yaakov "Koby" (z"l), Hannah, and Micah.
Rabbi Sarah Shulman
Assistant Rabbi
Rabbi Sarah Shulman Rabbi Shulman is passionate about community building through Jewish educational experiences. She was ordained as a Conservative Rabbi with dual Masters degrees in Education and Rabbinic Studies from American Jewish University. Originally from Seattle, Rabbi Shulman attended Stanford University, where she received a B.A. in Human Biology and Creative Writing.

Rabbi Shulman has worked in several different congregations and Jewish organizational settings throughout her career before founding Camp Ramah in Northern California. She has fond memories of living in Denver and being a part of the HEA community a decade ago when she worked as a hospital chaplain, the Director of Community Education for Hazon, and the Assistant Director of Ramah in the Rockies. She also has an impressive athletic background, having competed in IRONMAN world championships and other ultra-endurance events as an accomplished swimmer, runner, and cyclist.

Rabbi Shulman lives in Denver with her husband Nate and their daughters Lielle and Meital.
Board of Directors -
The HEA Board of Directors is a group of very dedicated volunteers who work as advocates for the HEA and provide lay leadership for the staff and congregation. The Executive Committee is comprised of the President/Board Chair, Six Vice President positions and the non-voting Past President. The board meets once a month, on the 4th Tuesday of the month. Board meetings are open to the entire congregation.
Each VP oversees committees within their portfolio of responsibility. The committee members are congregants and HEA Board of Directors who help the HEA Staff wherever needed to provide guidance, governance and volunteer hours.
Feel free to contact us at Board@HEAdenver.org with any questions, comments or suggestions.
BYLAWS
BOARD OF DIRECTORS MEETINGS:
January 25, February 22, March 22, April 26, Annual Meeting May 15
CURRENT BOARD OF DIRECTORS
Jeff Aronheim
Joel Asrael
Cheris Kline Berlinberg
Wendy Feiner Dworkin
Stephanie Geller
Peter Gottlieb
Amir Kaufman
Alex Kasdin
CeCi Lowinger
Greg Schwartz
Heidi Solomon
Didi Zeichner
Caron Blanke
President/Chair of Board of Directors
president@HEAdenver.org
Olivia Wallen
VP of Life Long Learning
Evan Kline
VP of Development
Mark Alpert
VP of Finance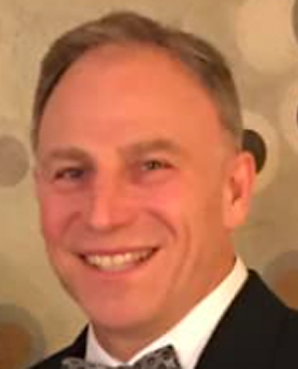 Steve Levine
VP of Membership
Leslie Alger
VP of Long-Range Planning
Jill Levy
VP of Community


Seth Davis
Immediate Past President
Board of Directors Meeting Schedule
Meetings are usually held on the 4th Tuesday of the month. All meetings begin at 7:00 p.m. and are in person at HEA.
August 23

September 21

October 25

November 22

January 24

February 28

March 28

April 25
Mon, January 30 2023
8 Shevat 5783
Mon, January 30 2023 8 Shevat 5783