Music Tefillah
Music/Tefillah Home —
Welcome to the HEA music page! This will be the source for all of your Jewish music needs, from holiday music to B'nai Mitzvah recordings.
Whether it be through ritual, community building or family life, music is at the core of Jewish life. Because of this, we wanted to create a space for you to learn, discover, and be inspired by Jewish music.
B'nai Mitzvah Recordings —
Mazel Tov on your journey to becoming b'nai mitzvah at the Hebrew Educational Alliance. This is an incredible milestone for you and your family. We look forward to celebrating with you on your special day. As you begin this journey, we are providing you with material to help guide you along. Feel free to use these recordings to learn new material but remember to always consult with your tutor. Below are links to recording for each of the Shabbat services and a page with Shabbat Honors instructions and aliyot.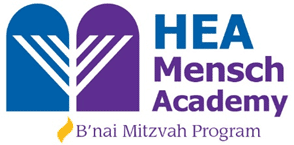 Learning Tefillah —
There are many ways to pray and even more ways to lead services! Here are some resources to get you started on your journey to learning the prayers we say, hear some recordings of the services and learn from the supplemental materials to guide you through the services.
Sun, September 24 2023
9 Tishrei 5784
Sun, September 24 2023 9 Tishrei 5784